"LPG" – Magnetizer® Home Propane Energizer For Steel Pipes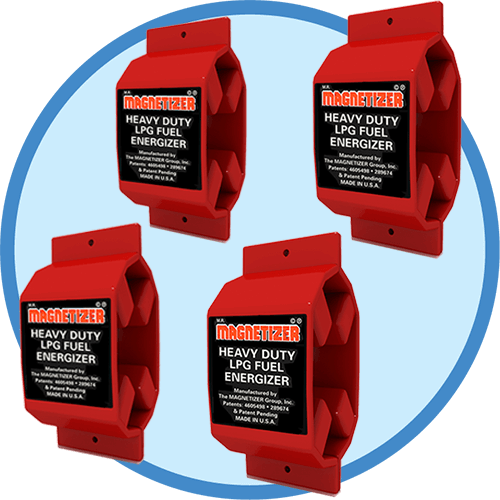 Description
Environmentally friendly Magnetizer "LPG" for home boilers, stoves or heaters saves an average of 15-20% on your liquid propane gas heating bills.
The effect of the Magnetizer® "LPG" charged fuel is a more uniform, powerful, complete and even burn resulting in superior combustion efficiency that saves fuel and energy costs. In addition, the increased combustion efficiency of Magnetizer® dramatically reduces emissions caused by unburned fuel. Fewer emissions = cleaner air to breath.
Magnetizer® is more efficient than ANY competing magnetic product on the market due to its patented "monopolar" technology. We encourage you to visit this link and watch a short video that clearly explains and proves why.
For best results (more than double fuel savings of one system alone) and optimum combustion we recommend two (2) HPE LPG SP systems (4 rings total) for your heater if your budget can allow.
Magnetizer® "LPG" is easy to install in minutes (comes with a simple instruction in the box), no tools or plumbing required, it simply straps on standard steel (ø ½ – 1 ¼"). There are no moving parts which could wear out plus it requires no external power. It comes with a Life Time Power Warranty and will be replaced at no cost to you if it loses its magnetic strength.
Magnetizer® "LPG" is the global leader in the fuel conditioning industry. Magnetizer® is currently improving the quality of life in 100 countries.