Weekend places of interest in HCMC
Weekend places of interest in HCMC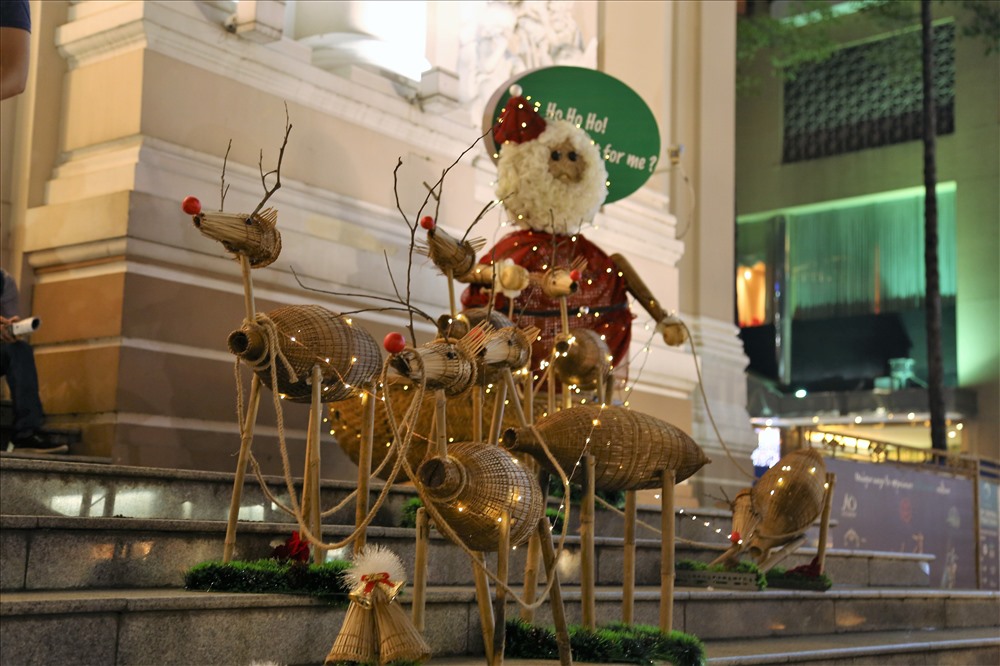 Outcast Christmas Market: 188/1 Nguyen Van Huong Street, Thao Dien Ward, District 2

Although there are more than two weeks left until Christmas, the festive atmosphere can be felt in many parts of HCMC. Those intending to look for Christmas gifts for friends and family should head to Outcast Christmas Market this Saturday, December 16, at the Saigon Outcast in District 2.

The Christmas-themed market open from 12 p.m. will feature a variety of stalls selling artworks, accessories, clothes, home-baked food, tasty snacks, healthy products and ornaments.

Participants should pay an admission fee of VND20,000, inclusive of one bottle of water or Red Saigon Beer.
The Saigon Outcast, an open art and entertainment space built from huge containers in District 2, is located at 188/1 Nguyen Van Huong Street, Thao Dien Ward, District 2.

Further information about the event can be found at www.saigonoutcast.com/saigon-outcast/outcast-christmas-market-2017/.

Soul Live Project: 214-216 Pasteur Street, District 3

Soul Music and Performing Arts Academy (SMPAA) will host a music concert on two weekend days, December 15-16 at Soul Live Project in District 3, HCMC to mark its fifth anniversary of establishment.

This would be an opportunity for audiences and music enthusiasts to immerse themselves in a colorful music space and watch fascinating art performances by popular Vietnamese artists such as Trong Nhan, the winner of Vietnam's Got Talent 2016, Vietnamese-Australian singer Thanh Bui, co-founder of SMPAA, Vietnamese choreographer Alexander Tu Nguyen and other dance crews.

A representative from the academy told the Daily in an email that SMPAA and the family of the late musician Trinh Cong Son will name the first music talent who will benefit from the Trinh Cong Son Music scholarship program during the event.

Launched by SMPAA in conjunction with the Trinh Cong Son family, the scholarship program is aimed to commemorate the late illustrious musician and nurture the passion and love for the arts among young artists from disadvantaged backgrounds.

SMPAA was born in 2012 with a mandate to inspire young people to pursue their passion for music and dance and contribute to developing Vietnamese art. After five years of operation, the academy has more than 800 learners of music and dancing.

CGV Crescent Mall: 3H Nguyen Van Linh Boulevard, District 7

Movie enthusiasts can come to CGV Crescent Mall on the fifth floor of the Crescent Mall shopping complex in Phu My Hung urban area in District 7 to watch a mystery drama film called "Murder on the Orient Express" at 4 p.m., 7:20 p.m. and 10:10 p.m. on Sunday night.

The American movie, directed by Kenneth Branagh and adapted from a novel of the same name by Agatha Christie, has a presence of many renowned actors such as Tom Bateman, Kenneth Branagh, Penelope Cruz, Willem Dafoe, Judi Dench and Johnny Depp.

The two-hour movie tells a story of thirteen passengers stranded on an express train where everyone is a suspect for a brutal murder case. Fortunately, renowned detective Hercule Poirot is also present on the train and races against time to seek the truth and unfold a series of unexpected stories.

The film screened in English with Vietnamese subtitle is not suitable for those under 18 years old.
SGT